You are at:
Training, exercises, support
Training, exercises, support
Cedre supports its clients in the implementation of their plan.
Plan presentation
In order for the plan to be efficient, it must be widely distributed and reviewed internally. To help operational teams to familiarise themselves with the plan, Cedre presents it in person to your teams on your premises. This provides the opportunity to communicate internally and more widely with partners and contractors, as well as representatives of industry and administration.
Additional actions can also be organised such as training, an exercise, equipment demonstrations, etc.
Support in the selection of new equipment
In the contingency plan, Cedre regularly recommends the procurement of new equipment.
Additionally, we can propose our services for developing technical specifications and a priced bill of quantities for pre-identified suppliers.
These documents are precise enough to prevent the proposal of unsuitable equipment and to enable the client to make a selection based on the precise technical criteria of quality, solidity and suitability according to the needs identified.
Finally, based on the bill of quantities alone, Cedre can provide assistance in reviewing the offers for each lot. A technical evaluation report is produced following this review.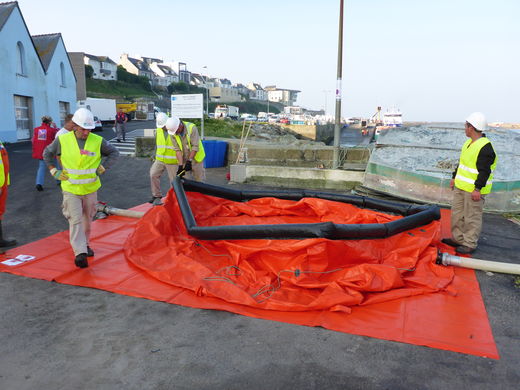 Training and exercises
For a plan to be efficient in the event of a real incident, it must be regularly implemented. To improve teams' understanding of the plan, Cedre can run training courses and exercises (tabletop or practical equipment deployment exercises) on-site.
Another alternative consists in taking part in hands-on training courses on Cedre's premises. These courses are unique and give participants the chance to try out different techniques on real oil. It is possible to attend a standard training course, which offers the advantage of discussions with participants from various backgrounds (public and private sectors), or to organise a tailor-made training course to meet the specific needs of your team.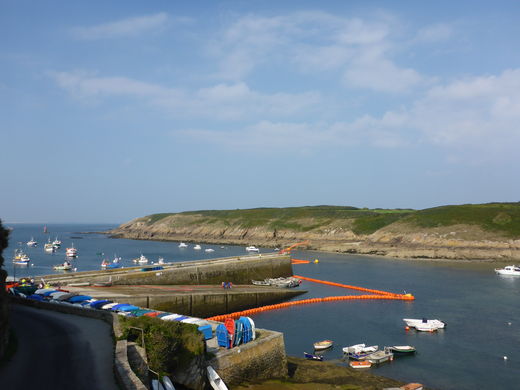 Assistance agreements
Assistance agreements can also be established to ensure additional services: rapid arrival of an adviser on-site in the event of a spill to assess the situation, define response strategies, monitor clean-up sites, etc.
Cedre can provide technical assistance during an incident, from its response centre in Brest, within the client's crisis unit and/or in the field. Cedre is available 24/7 and offers various remote services: information provision on the pollutant's behaviour and impact, drift modelling, consultancy on response techniques and resources, clean-up site advice, etc.