You are at:
Lebanon conflict
Lebanon conflict
Name

Lebanon conflict

Accident date

13/07/2006

Location

Mediterranean
Accident area

Southern Lebanon

Spill area

Inshore

Cause of spill

Act of war

Quantity transported

10,000 to 15,000 tonnes

Nature of pollutant

Intermediate fuel oil (IFO 150)

Ship / structure type

Storage tank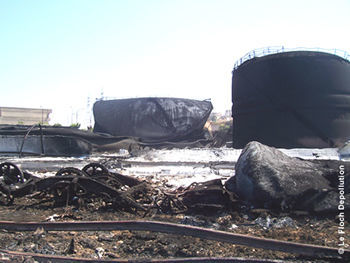 From 13 to 15 July 2006, bombings in southern Lebanon hit the Jieh electric power plant (30 km south of Beirut). Part of the heavy fuel oil burned. According to the Lebanese authorities' estimations, 10,000 to 15,000 tonnes of unburned fuel oil were spilled onto the shoreline and drifted at sea, pushed by south-westerly winds. The pollution soon extended to impact almost half of the 200 km of Lebanese coastline. Several types of substrates were affected: sand, stones, rocks, port facilities...
The product spilled appeared to be an IFO 150 (Intermediate Fuel Oil with a viscosity of 150 cSt at 50°C).
Characteristics

Density at 15°C

0.9385

Cinematic viscosity at 50°C (cSt)

140

Flash point in °C

> 110

Pour point in °C

6

Sulphur (% mass)

1

Asphaltenes (% mass)

2.8

Vanadium V (ppm)

22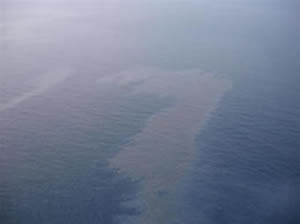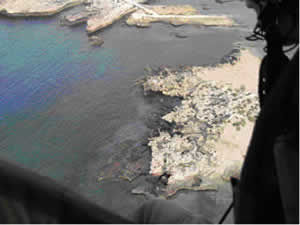 See also
Gulf War, Date: 26/01/1991, Location: Persian Gulf
Haven, Date: 11/04/1991, Location: Italy
External links
REMPEC, Regional Marine Pollution Emergency Response Centre for the Mediterranean Sea
UNEP, United Nations Environment Programme - environment for development
Barcelona Convention for the Protection of the Mediterranean
Greenpeace, Defending our Mediterranean
US AID, Information on the American contribution with photos
IMO, International Maritime Organization