Understanding black tides
Learning all about current knowledge in terms of response to oil spills.
The learning guide
Cedre produced this learning guide in order to help you to understand more about oil spills.
You'll find all the information needed to understand:
- oil: what is it, transporting oil, oil in our everyday lives
- water pollution: black tides, natural discharge
- sources: release on land, oil tanker accidents, operational discharge, surveillance and deterrence, terminals, worksites, platforms
- impact: first effects, evolution of oil, pollution at sea, pollution of the shoreline, impact on flora and fauna, factors affecting impact, economic impact
- response: organisational framework, carrying out response, response at sea, response on land, waste disposal
- rehabilitation: public concerns, fate of oil, regaining a natural balance, resuming activities, future prospects.
The learning guide, avalaible at contact@cedre.fr, free of charge or for download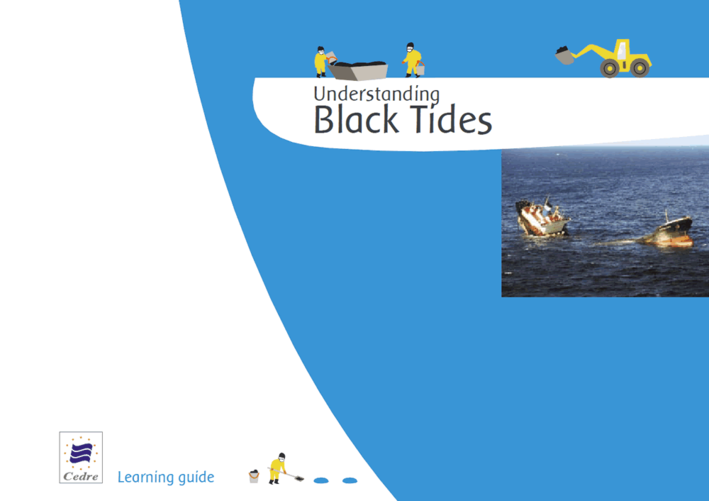 The posters
Four posters, available free of charge at contact@cedre.fr or for download:
Amoco Cadiz the largest ever oil spill
Exxon Valdez the most expensive oil spill in history
Recent spills around Europe (1991-2002)
Oil spills...in ten exclamations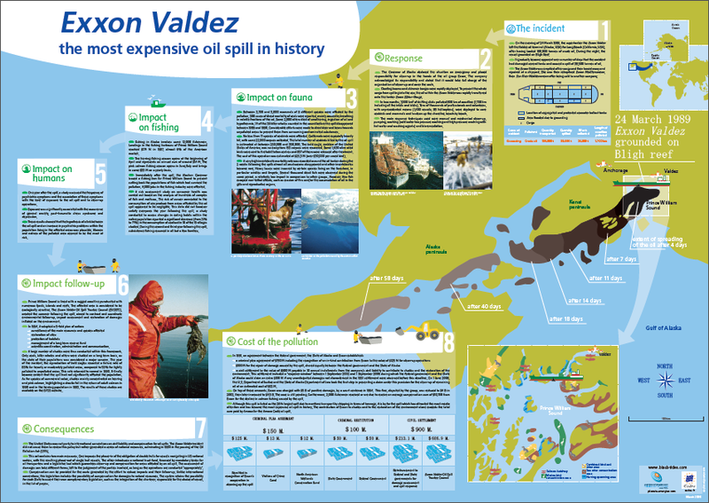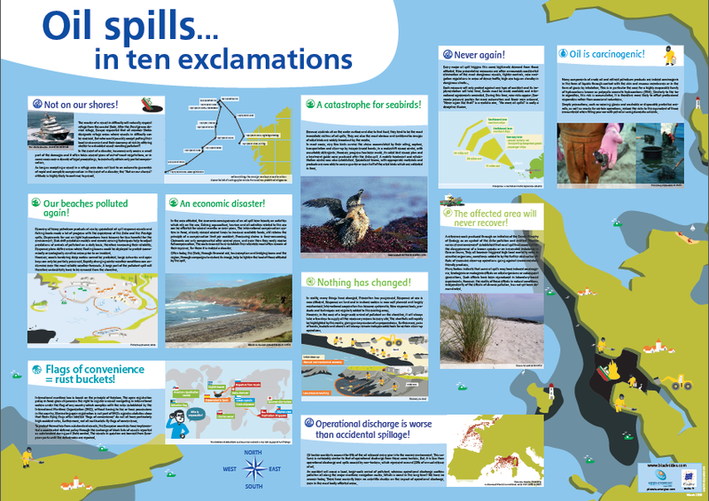 The website
Our website devoted to oil spills provides additional information, videos, animations and a quiz
The quiz for users to test their knowledge