You are at:
Cedre 1979 - 2009
Cedre 1979 - 2009
30 years of response to accidental water pollution
In 2009, Cedre celebrated its 30th anniversary. This gave us the opportunity to look back over our history, through this book produced especially for the occasion.
Over the pages of this book, this history is somewhat reminiscent of a very dark novel, with a succession of disasters near and far. However, for those involved, this is the story of a passionate adventure and of the certainty of having played an active part in the struggle to preserve the environment while integrating the necessities of economic development.
This adventure is our story and we would like to share with you what brought us where we are today, convinced that our mission remains vital in a perpetually evolving world.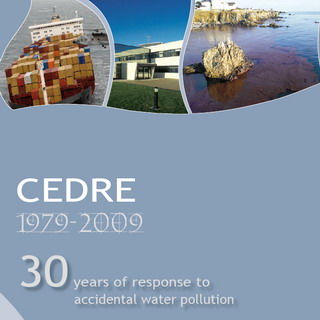 Document
Reference

978-2-87893-088-7

Version

March 2010

Editor

Cedre

Date

01/03/2010

Paper version

12 €

Download (4.06 MB)